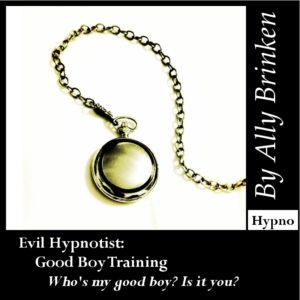 Heya, sweeties, this past weekend I released a new file in my Evil Hypnotist series. This series focuses on one of the classic mind control fantasies: you have an embarrassing problem and seek out a hypnotist looking for help. She's professional and comforting and you willingly let her into your mind. Then she reveals her true colors, humiliates you, and twists you even further until you're her devoted toy.
Good Boy Training specifically focuses on making men feel like submissive, inferior pets around women. Particularly any woman who calls them a "good boy". In just a few listens, you won't be able to help that growing submissive urge, and we both know that's for the best!
For more like this, check out the rest of the series!
Evil Hypnotist: Beta Male (~24 min, T/m)


Evil Hypnotist: Cock Sucker (~25 min, T/m)


Evil Hypnotist: Masturbation Addict (~23 min, T/gn)


Evil Hypnotist: Small Dick Loser (~28 min, T/m)