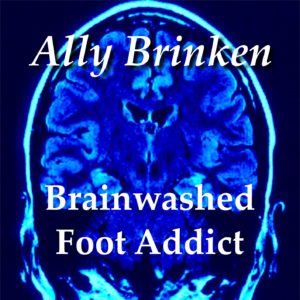 Heya, sweeties! A new mind bending treat was released just this past week!
My brainwashed series focuses on shorter files (all around 10 minutes) that you can listen to over and over again! Each focuses on helping you develop a submissive fetish towards a particular body part. In this case: Feet!
By the time you're done letting my magical voice (and the expertly crafted subliminal messaging and binaural tones) work on you, I just know you'll feel a surge of arousal whenever you look at pretty little toes or a beautiful arch. You'll never feel the same way about being underfoot ever again!
All files in this series are completely gender and sexuality neutral. If you've always been curious about my premium work but haven't taken the plunge, any entry in the brainwashed series is a great place to start.
For more like this, check out the other files in the series:
Brainwashing Butthead

Brainwashed Cock Sucker

Brainwashed Pussy Licker